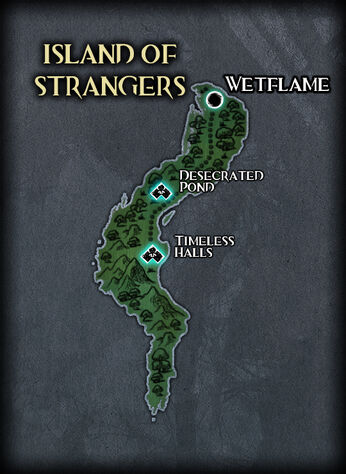 The Island of Strangers is one of the islands of the Xzayalande complex.
It is in-between Unuku and Kainadele, and it is the smallest of the three. The Timeless Nine live secluded there, in the Timeless Halls, and also the community of Wetflame is on the north coast.
Many strange beings can be found on this island, along with unique or odd flaura and fauna.
Ad blocker interference detected!
Wikia is a free-to-use site that makes money from advertising. We have a modified experience for viewers using ad blockers

Wikia is not accessible if you've made further modifications. Remove the custom ad blocker rule(s) and the page will load as expected.